Hello, please introduce
Debian Live KDE Edition
. It is a
free
, beautiful desktop operating system with LiveCD capability, available in
50+ of world languages
, with tens of thousands free software packages are available, and amazingly vast user community. This article is the first part of introducing fun living with Debian KDE as desktop computer operating system. Here, you will see basic things about Debian, Debian Live, and Debian KDE, including where to download and how to make a bootable installation media. I hope you will like Debian KDE and find it user friendly. Enjoy Debian KDE!
Subscribe to UbuntuBuzz Telegram Channel to get article updates directly.
1. What Is Debian, Anyway?
Debian
is a computer operating system.
More precisely, Debian is a
free
, very popular
GNU/Linux
operating system that is universal and rich of software packages; comparable in contrast to
nonfree
operating systems like Microsoft Windows and Apple macOS. For most Ubuntu users, Debian is a respected operating system, as Ubuntu is developed from Debian source code. For clarity, in this article I call it 'Debian original' to distinguish it from 'Debian Live'.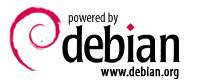 2. What's Debian Live?
See
official website
.
Debian Live is an official variant of Debian original, it is a group of LiveCD+installable operating systems with built-in desktop environments. It's available in
KDE
,
GNOME
,
XFCE
,
LXDE
,
Cinnamon
, and
MATE
desktop environments, you can choose one you love. The rest of this article will talk about
Debian Live KDE
.
A LiveCD is an operating system which is able to fully run without making changes to your computer. You
don't need
to install it to test it or take advantages of it.
3. What You Can Do With Debian?
Everything you can do with computer. Seriously.
For instance, you can work with documents, you can browse the internet and send emails, you can playback audio and video, you can also play many video games. Debian is also suitable to use in schools, universities, hospitals, offices, and more. And of course, you can program too in C/C++, Python, PHP, JavaScript, Java, C#, Pascal, with nice user interface
IDEs
available. Everything you usually do with Windows or macOS can be done with Debian as well. Picture below showing Debian KDE doing many daily tasks.
4. What's Debian KDE?
Debian Live KDE Edition
(or simply
Debian KDE
) is an official variant of Debian with
KDE Plasma Desktop
as its user interface
and
with LiveCD ability of its ISO image installer. You can think Debian KDE is similar to Kubuntu. However, this article uses Debian KDE version 9.5.0 "Stretch".
5. What's the Difference between 'Debian Live' and 'Debian'?
In short, the
LiveCD
ability.
Debian original is
only
available as installer and the ISO image
cannot
perform LiveCD session. Debian Live is a LiveCD+installer system, similar to what you find in Ubuntu. And, Debian Live
--as mentioned above--
is available in many desktop environment choices. Thus Debian Live is easier for most users.
Booting screen of a Debian Live: first option is the LiveCD, third one is the installer
Other important difference is, Debian original
requires
you to manually install the desktop environment while Debian Live
does not
. In contrast, a Debian Live includes a desktop environment living by default. What a PC and laptop (hence, desktop) users will like better is 'Debian Live' rather than 'Debian original'. That's why I start this article.
6. Where to Install Debian KDE?
Debian Live can run on both PC and laptop.
Fortunately, all editions are officially available for both
32-bit
and
64-bit
architectures. This availability is a really good thing for 32-bit users who found out the fact that many other desktop distros have been abandoned 32-bit. Take example Ubuntu, Manjaro, CentOS, KaOS, Antergos, and even PureOS; so Debian Live can be considered as a good alternative to them if you use 32-bit machines.
7. Can Debian Installed in Dualboot?
Yes. You can install Debian alongside with Windows in one computer. See
Dualboot wiki page
.
8. Okay, Where to Download Debian KDE?
It can be downloaded gratis at
www.debian.org/CD/live
.
Download center for Debian Live
To download:
Visit the site.
See the bottom-right section (the one without "BitTorrent").
For 64-bit computer: visit amd64 link.
For 32-bit computer: visit i386 link.
One the download page, scroll down. You will see many links.
See the one with 'KDE' and ended with '.iso' on its filename. And it should be in some G (Gigabyte) on its size, not only some K (Kilobytes).
Other way to get Debian is by
purchasing a CD from online store
, asking a copy from your friend, borrowing CD from your neighbor, or so. Debian is
free software
meaning the user is free, the user receives his/her rights over the software, not merely gratis.
9. How To Make Debian Installation Media?
Installation media means CD or USB drive usable to install operating system into computer.
After having the ISO image file, you "burn" (write) it into a CD or USB flash drive, and it will be an installation media of Debian. I strongly recommend you to use USB flash drive instead of CD as its cheaper and erasable. With this installation media you install or run LiveCD of Debian Live Edition.
On macOS, use built-in Disk Utility: Tutorial
On GNU/Linux, use your built-in GNOME Disk Utility: Tutorial
Menu > Restore Disk Image is the way to make bootable USB
After making one, boot your computer with the USB drive and you should meet Debian KDE. Welcome!
10. Installing Debian KDE
Follow
detailed instructions here
. Basically it's nothing different to installing Debian original.
End of Part 1
That's all for now. You got a basic knowledge about Debian KDE. The next part will talk about basic orientation of Debian KDE internals such as built-in applications, doing basic tasks, how to get new applications, and so on. See you next time.
Have fun with Debian KDE!
to be continued...
Further Links About Debian
Okay, in case you are curious with Debian, here's a list of useful links you will like:
---
This article is licensed under
CC BY-SA 3.0.