Mandriva, an European operating system originated from France, was once the easiest to use computer OS before Ubuntu from the family of GNU/Linux. It has two popular derivatives namely Mageia and OpenMandriva from France. For dear readers who are curious about their differences and commonalities, for example to start using computer with either one, this comparison article is for you. As a starter, in this article M means Mageia and O means OpenMandriva. Let's go!

Subscribe to UbuntuBuzz Telegram Channel to get article updates.
About Mandriva
Mandriva was an European, Frech originated computer operating system emerged in 1997 and discontinued in 2011. It once offered
free software
distribution, easy to use computing, user friendly desktop as well as the famous installer (
DrakX
) and control panel (
DrakConf
). Mandriva is the base of the two distros, Mageia and OpenMandriva, which continues to be developed today. If you want to learn about Mandriva today, go to Archiveos.org they have very good information about it.
About Mageia and OpenMandriva
Mageia is a derivative OS of Mandriva started in 2010 by a French, Paris based non-profit organization. Click here to read the first announcement and click here to learn the latest version's release notes today. It reached version 8 in 2021. Visit www.mageia.org to learn more.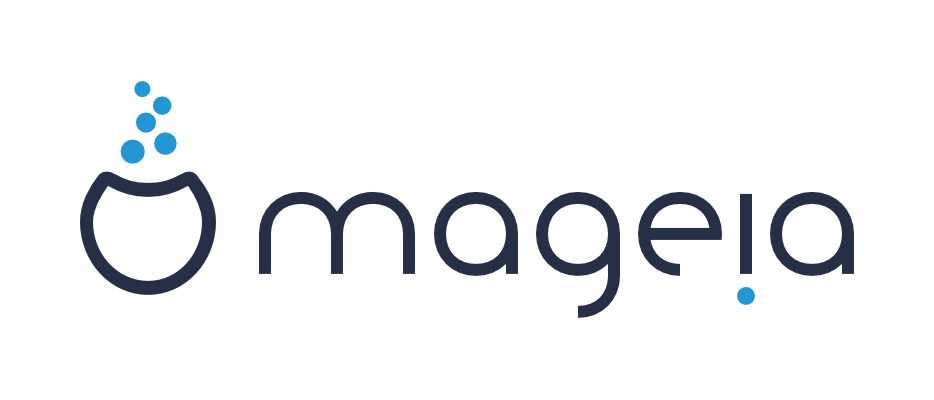 OpenMandriva Lx is another derivative OS of Mandriva started in 2013 by its French non-profit organization. Its first release was in 2013 and currently it reached version 4.2 in 2021. Click here to read its latest release notes. Visit openmandriva.org to learn more.


1. Architectures
M: 32 bit, 64 bit

O: 64 bit, ARM32, ARM64

This means both distros here are available to use for PC desktop and laptop users. For old computers, such as laptops sold in 2000's, Mageia still supports 32 bit while OpenMandriva doesn't anymore. For new generation computers with better energy efficiency and smaller forms, such as Raspberry and PineBook, only OpenMandriva supports ARM for both 32 and 64 versions. In short, Mageia sticks with PC only while OpenMandriva extends itself to ARMs.

Mageia's:
2. Distributions
M: CD, DVD, Netinstall

O: DVD, SDCARD, Server

Mageia is available as CD and DVD image files as well as the netboot one. On the other hand, OpenMandriva is available as DVD only, no CD size anymore, no netboot either. Both are desktop operating systems except OpenMandriva expands further to provide server edition (ARM) as well. One more special thing here is an OpenMandriva version called znver1 which is specifically made for AMD Ryzen hardware. Last but not least, fortunately both distros already support UEFI and GPT technologies today.

However, as an aesthetic addition, while speaking about the presentations, Mageia has better presentation on their web page so we can see all the choices and easily choose which one we wish for, while OpenMandriva is very simple, we cannot see all the choices then to easily choose one we wish for there.
3. Installations
M: DrakX

O: Calamares
These two names are the software on screen when we're installing the operating system to computer. DrakX was known originated from Mandriva, while Calamares is well known among Manjaro users. This point is the biggest difference between the two distros. Mageia follows Mandriva more than OpenMandriva does by keeping DrakX alive, while the latter saw the benefits of the other installer, Calamares, and adopted it.

Mageia's:
OpenMandriva's:
4. Bootloaders
M: see picture

O: see picture

Mandriva was the owner of pretty bootloader and splash screen. So do both OSes here, but if you look closer you will find Mageia's one is simpler while OpenMandriva's one looks more polished.

Mageia's:
OpenMandriva's:
5. Login Screens
M: traditional looking (SDDM)

O: modern looking (SDDM)
The looks of both's login appearances
look different
as shown below but actually they are the same software, called
Simple Desktop Display Manager
, coming from KDE Plasma within both.
Mageia:
OpenMandriva:
6. Desktop Environments
M: Plasma, GNOME, Xfce
O: Plasma

In general, appearances of both distros are the same because they wear a desktop environment called Plasma (once called KDE). However, in this regard, OpenMandriva seems to follows its predecessor more as the panel has been designed to be a double stack plus 4 workspaces by default just like how Mandriva was; while Mageia looks more modern here to follow Plasma's panel white as is. One thing certainly unchanged as each OS name is displayed on each one's wallpaper you can look at.

Mageia's:
OpenMandriva's:

7. Control Panels
M: Mageia Control Center
O: OpenMandriva Control Center
This was the part where the discontinued Mandriva ever shone brightly, it was the Control Panel, once named Mandriva Control Center (MCC). One among the reasons why Mandriva ever became the most user friendly distro was indeed the MCC as everything was integrated in it. No wonder today the derivatives have similar ones, the contents, and even the name as well. The command lines to run it are mcc and om-control-center respectively.

Mageia's:
OpenMandriva's:
8. Network Managers
M: detached, drakconnect

O: attached, Plasma's built-in
For daily use, a user will certainly feel the biggest difference in network connecting, as Mageia uniquely separates its network manager from its desktop environment by utilizing Drakconnect a separate window to connect to wifi or LAN, unlike other KDE distros like Kubuntu which simply utilizes Plasma system tray instead. In this regard, OpenMandriva follows other KDE distros by simply utilizing it (in my opinion, so user will find it quicker and easier to access).
9. Documentations
Mageia is professional in this point while OpenMandriva's documentation looks very incomplete and unsatisfying. Mageia's are really user guide, while OpenMandriva's only release information and no user guide yet. You should look at Mageia's Doc webpage, it is excellent, available for multiple versions of the OS even the latest one (v8), and amazingly such full documentation is also available prebuilt on Mageia itself.
Mageia's:
OpenMandriva's:
M: can run under 2GB memory, supports 32 bit

O: cannot run under 2GB, only supports 64 bit
Mageia can, but OpenMandriva cannot, run with less than 2GB of RAM. On the other hand, Mageia also can revive your old computers with up to date applications while OpenMandriva cannot anymore. As an example, I can run Mageia 8 on 1.5GB memory but when I did the same with Lx 4.2 it refused to start by asking more memory. Perhaps it is important to note that OpenMandriva claims to be the first GNU/Linux OS which is compiled with the new LLVM technology rather than the de facto standard GNU GCC (GCC is used to produce Debian, Ubuntu, even Mandriva itself).
Miscellaneous
As an afterwords, below is several information hopefully useful to you and everyone else. They are social media, community forums, few external references, and how to contribute to both Mageia and OpenMandriva. Finally, I wish you enjoy this article!

Communication

M: [Forum] [News] [Mailing List]

O: [Forum] [Mastodon] [Reddit] [Twitter] [Facebook]
Further Readings
M: [Wikipedia] [Distrowatch]

O: [Wikipedia] [Distrowatch]
Contribution
M: [Get Involved] [Donation]
O: [Get Involved] [Donation]

---
This article is licensed under
CC BY-SA 3.0.